$51.99
Real meat and rawhide dog chew
Delicious peanut butter flavor
Helps clean teeth during chewing
Great for small dogs
Dingo Indulgence Decadent Meat & Rawhide Chew - Peanut Butter Flavor Mini - 12 Pack
$63.99
Capacity: 30 lbs
USDA certified organic and non-GMO
Great source of energy
Adds diversity to your feeding regimen
Safe for mixed flocks including all classes of poultry
$64.99
EVO Large Bites Dry Dog Food has been specially designed to provide all the key nutritional benefits received from the feeding of raw food diets but with the benefits of 21st Century nutritional research.
Low Carb, Hi-Protein and Grain Free.
$16.99
Capacity: 5 lbs
USDA certified organic and non-GMO
19% protein
Ideal nutrition and quality for a natural, happy, and healthy flock
Safe for mixed flocks including all classes of poultry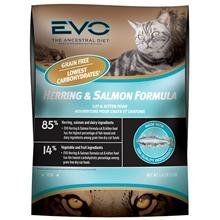 $44.99
A new revolutionary pet nail clipper that is designed to clip the tip of the nail
Has a patent-pending conical blade that only allows the tip of the pet's nail into the cutting area
Takes the anxiety out of clipping nails while providing effortless precision
Made from the finest quality stainless steel, giving a long-lasting, sharp clipping edge and blades
$61.99
Grain free red meat formula
High protein and low carbs
HI-TOR Eno Diet is a dietary management formulated for dogs with chronic gastrointestinal problems. It provides a bland, non-irritating diet. It is highly digestible and has no artificial flavors or colors. It is great for the maintenance of adult dogs. If you're feeding a special diet to your pet, consider switching to Hi-TOR Veterinary Select.
$7.49
87% high-quality animal ingredients
0% grain, gluten or potato
13% fruits and vegetables plus vitamins, minerals and other trace nutrients
Formulated to meet the nutritional levels established by the AAFCO (Association of American Feed Control Officials)
For all life stages
Ingredients: Turkey, Chicken, Chicken Meal, Herring Meal, Potato, Chicken Fat (preserved with Mixed Tocopherols, a natural source of Vitamin E), Eggs, Turkey Meal, Natural Flavors, Apples, Carrots, Tomatoes, Cottage Cheese, Dried Chicory Root, Taurine, Herring Oil, Lecithin, Rosemary Extract and essential Vitamins and Minerals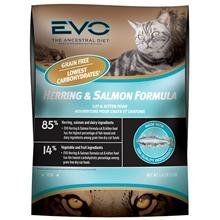 $8.49
Grain free for when extra carbs and grain intolerances are a concern
High levels of protein from quality meat, poultry and fish
Excellent palatability
Skin and coat health